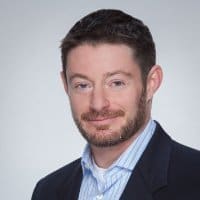 Bob Colleran | Founder, CEO
With over 20 years of experience in consulting and industry, Bob specializes in developing strategy and executing tactics across a wide range of industries, including global philanthropies, media & entertainment, high-tech, consumer products, retail, telecommunications, government and financial institutions. He is a proven leader who builds dynamic teams that enjoy working together to win. His integrity and 'has your back' support are two key reasons consultants and clients alike enjoy working with Bob.
Alithi is the corporate sponsor for the Valley Kangaroos Rugby Club (where Bob plays as a flanker). Bob also enjoys travelling, practicing martial arts like Brazilian jiu jitsu, and supporting various non-profit organizations.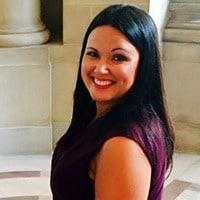 Mandee Eckersley | Vice President of Client Engagement, Postsecondary Success
Mandee has enjoyed an accomplished 20+ year career building digital learning products, high impact marketing programs, and strategic initiatives in support of higher education administrators, faculty, and students. She is passionately committed to improving students' access to quality higher education, completion of credentials, and maximized earning potential. With a background including leadership roles at large private sector companies, early stage start-ups and in philanthropy, she has developed a long track record of success working with institutions of higher education.
Mandee is a proud graduate of the University of Arizona, third generation resident of the SF Bay Area, and mother of twin toddlers who keep her busier than she's ever been.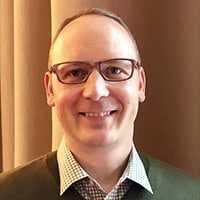 Steve Yates | Vice President of Finance
Steve brings 20 years of business financial management experience within the senior care industry, working with small and mid-size regional providers to implement financial and managerial accounting standards, sound financial practices and budgeting strategies. His background includes experience with multi-entity consolidated financial accounting, project management, multi-entity banking cash management, compliance reporting, and balance sheet reporting.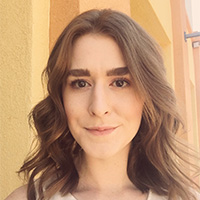 Julia Youngs | Senior Director, Social Impact Strategy and Entrepreneurship
Julia (she/her) is born and raised in Albuquerque, New Mexico and defines her life's work at the intersection of people and place, with a vision for thriving, equitable, creative communities for all. She brings over 12 years of experience in program and event management specializing in high-tech and social impact startups, and has led startup accelerators in 7 countries. She is passionate about supporting organizations to hone their purpose and align their mission with their programmatic goals.
Outside of her professional work, Julia is Doctoral student at Oxford University in their Sustainable Urban Development program. She has worked for over a decade as a stage manager and community arts organizer and serves on various non-profit boards of directors. She speaks advanced Spanish and Portuguese. When not working or studying, you can find Julia out running or tending to her Great Danes.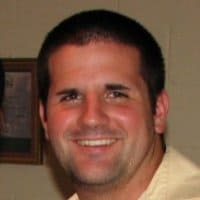 Dr. Joseph A. Gartner | Principal Data Scientist
Dr. Gartner's primary focus is to help Alithi and our client organizations make better decisions by leveraging data, statistics, and machine learning. He has developed these skills over the course of 15 years of scientific research, software development, and leading teams of engineers to develop data products. Along the way, he worked at the Large Hadron Collider at CERN where he participated in the initial data taking and analysis which helped lead to the discovery of the Higgs Boson. More recently, he contributed to the efforts of the Defense Advanced Research Project Agency (DARPA) where he applied machine learning techniques to further the nation's defense on the XDATA and QCR programs.
Joe enjoys coaching and playing rugby and practicing jiu jitsu.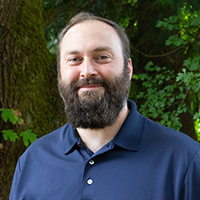 Todd Moudy | Chief Information Officer
With a passion for innovative digital technology, Todd brings with him over 15 years' experience as an IT consultant specializing in designing and deploying cloud-based solutions for business. He has consulted for a wide variety of companies in the legal, financial, manufacturing, healthcare, and tech industries, as well as a number of nonprofit organizations. He is dedicated to ensuring that Alithi and their clients have access to the technical infrastructure needed for success.
When out-of-office Todd enjoys drumming, playing rugby, and raising various furry quadrupeds.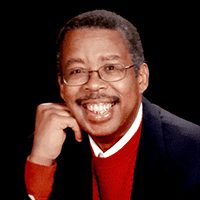 Sam Scott | Vice President of Information Technology
Sam brings over 40 years of IT experience to the table.  From Systems Engineer at IBM to instructing and implementing Microsoft networks.  Sam's previous position was as a "hands on"  IT director in the public safety field.  Introducing and coordinating IT interaction among several agencies is, if nothing else, interesting.
Sam enjoys traveling to and participating in chess tournaments, seeing new places and meeting old friends, and being an active participant in local town affairs.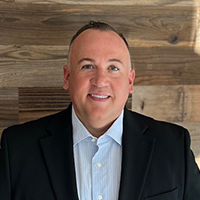 Paul Villella | Senior Director of Procurement
A cross between business analytics and sourcing/procurement is where Paul developed his career with more than 15 years of experience focused in healthcare, tech and retail industries. He has negotiated billion-dollar RFP projects for services, equipment and supply categories along with optimization in healthcare procurement processes at a large organizational level. Paul is focused on bringing a detailed eye to process improvement for procurement and cost reduction for client organizations.
When not at work Paul enjoys globetrotting, watching and playing ice hockey, winetasting, rockhounding and campfires with his family at the cabin.